Posted by
elif
02 Ağustos 2011
ccc
ccc
SMILE!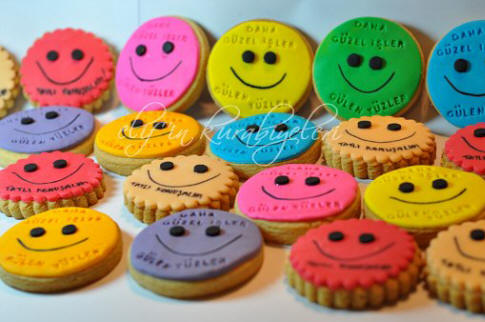 Posted by
elif
30 Ocak 2011
Posted by
elif
10 Aralık 2010
I started working 6 days a week. This cookie business has never been a job to myself as I genuinely loved decorating my cookies (and worst of all eating them!). On Saturdays, I give trainings to those who wish to learn the way I use fondant. What is making me happy is that, I have worked with so many people who have travelled all the way from other cities (and countries!) just for my course program. If I would die for something similar, I would certainly do the same; yet nothing of interest until now! Any suggestions??
Hope you like my flowers!
Posted by
elif
12 Kasım 2010
I have always been a girlie one…
I loved ribbons
I loved pink
I always wished for a baby girl (and yes I had one!)
probably that is why all my cookies have got a feminine taste… I cannot decorate dark blues, grays, trucks or whatever would remind more macho style!